We discuss in this interview:
Kate's struggle, and success, during 18 years with psoriatic arthritis
How Kate is now pain free and off medications with a plant-based diet
How Dr. Shireen Kassam's published on Kate's story of Psoriatic Arthritis management with a plant-based diet
The benefits and implications of single case studies like this
The side effects of Methotrexate
Different paths for going off medications
How social media can become powerful tools
The importance of support from our partners
Plant-Based Health Professionals UK is a community interest company and membership organisation that provides evidence-based education on plant-based diets. Membership is open to everyone, not just health professionals. Most of our resources however are free, including factsheets and fortnightly webinars
Instagram @plantbasedhealthprofessionals
Plant Based Health Online cofounded by Dr Laura Freeman and Dr Shireen Kassam, is the UK's first regulated, online lifestyle medicine healthcare service where people can book an appointment with a GP, dietitian, nutritionist or health coach to support them in making healthy lifestyle changes, including adopting a plant-based diet. You can book a free inquiry call here.
Instagram @Plantbased_healthonline
Today's podcast edition was extra special as we were joined by two amazing guests. Our first guest was Dr Shireen Kassam, a renowned specialist in plant-based nutrition and founder of Plant-based Professionals UK. Recently, she published a groundbreaking scientific paper on the effects of a plant-based diet on psoriatic arthritis, which caught our attention.
Our second guest was Kate, the patient featured in Dr Kassam's publication, who was able to alleviate her severe psoriatic arthritis symptoms and discontinue her medication through the adoption of a plant-based lifestyle. Kate's success story is a testament to the power of nutrition in treating inflammatory arthritic conditions, and we were excited to hear more about her journey.
Getting to Know Our Guests
Dr Kassam is a renowned Hematologist and Cancer Specialist treating patients with lymphoma based in the UK. In 2013, she adopted a plant-based diet for health, environmental, and animal welfare reasons. She had come across a wealth of scientific information supporting the effectiveness of a plant-based diet in preventing chronic diseases and even treating them in some cases. She noted a distinct lack of professionals discussing this topic within the UK and decided to organise the UK's first medical conference on plant-based nutrition.
Our second guest Kate stumbled upon an advert for the conference through social media and made the journey from Norfolk to London to attend. She approached Dr Kassam during one of the breaks. She shared with her the inspiring story of how she had successfully treated her psoriatic arthritis with a plant-based diet and had been able to stop taking medication. This encounter reinforced Dr Kassam's commitment to sharing inspiring patient success stories. Dr Kassam invited Kate to share her story at a conference in Glasgow, which led to the start of a great friendship. Dr Kassam eventually asked Kate to become a patient advocate for her community interest company, Plant-Based Health Professionals UK, which focuses on promoting the benefits of plant-based nutrition in the UK.
Scientific Publication: Kate's Journey to Plant-Based Healing
Dr Kassam chose to pursue publication in a medical journal to educate other health professionals and provide them with reliable and credible data. By publishing in a peer-reviewed journal, the information is subject to rigorous evaluation by experts in the field, which adds credibility to the research. Additionally, publication in a medical journal helps to disseminate the findings to a broader audience, which can facilitate translating research into clinical practice.
Dr Kassam cites the influence of Dr Bernard and others who have tried to inform the health professional community. Dr Kassam notes a need for lifestyle-related publications from the UK and explains that publishing case reports with a single n=1 sample size is not the greatest strength of evidence. Dr Kassam emphasises the importance of identifying a good story and case, and fortunately, Kate had kept all her blood results and the timings of her medication changes. Dr Kassam was pleasantly surprised by the recognition of the novelty and usefulness of the story by the American College of Lifestyle Medicine. This journal recognises the power of lifestyle medicine and plant-based nutrition. Dr Kassam believes that the key to success is choosing a journal that is sympathetic to the story behind the publication.
So, let's hear some more about Kate's health challenges and her journey to recovery.
Kate's Struggle with Psoriatic Arthritis
Kate's story is one of perseverance and transformation. Around 18 years ago, she first became ill, struggling with psoriatic arthritis, which left her feeling debilitated and in constant pain. She notes that she had experienced some symptoms, such as back pain, previously but dismissed these as they resolved quickly. She was working as a teacher, with high-stress levels, and probably not eating well.
During a sports day practice, Kate experienced sudden backache while running with the kids. Initially thinking it was just a backache, the pain worsened over the next few days, and soon she developed gout in her foot. Next, she felt a popping sensation in her knees while kneeling down to clean the floor, and her knees swelled up rapidly. Despite being prescribed anti-inflammatory medication, her disease went into overdrive during the summer, and her joints, including her neck, back, feet, shoulders, and knees, became inflamed and tender. She spent most of the summer propped up in bed, unable to move due to the intense pain, and even experienced difficulties performing basic tasks such as going to the bathroom.
By the end of the summer, she was barely able to walk. Despite losing weight, her legs had swollen like barrage balloons, making it difficult for her to move around. On the first morning back at school, she was teaching small children and practically tripped over them. She was in tears by break time, and the secretary advised her to seek private healthcare as her doctor had not referred her to a specialist.
The next day she saw a specialist, was given methotrexate and steroid injections in her knee and shoulder and was wheeled out in a wheelchair. Over the next year, the disease gradually calmed down, but the exhaustion persisted. She noticed that some foods made her feel worse, but it was difficult to determine which ones as the effects could occur up to a couple of days later.
She returned to her doctor and mentioned her suspicions about food triggering her symptoms, but the doctor dismissed them. Then, around a year later, she saw a rheumatology nurse who suggested an elimination diet to test for food sensitivities. Kate found she could tolerate chicken and fish, but certain foods such as cheese, eggs, red meats, and apricots worsened her condition. However, she notes that she was also on medication, which could have influenced her reactions to certain foods.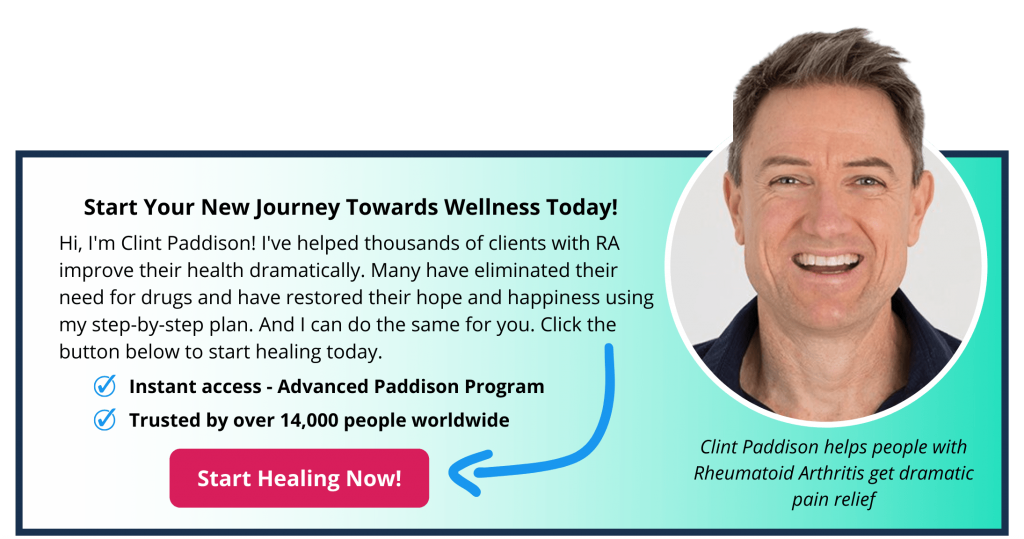 Can a Plant-Based Diet Help Psoriatic Arthritis?
In the meantime, she began researching diets and inflammation. She noticed a distinct need for more information available to psoriatic arthritis patients and could find no inspiring podcasts where you could listen to success stories each week. She stumbled upon the Karolinska Institute and an article in the New Scientist about a vegan diet and its potential benefits for rheumatoid arthritis patients. Intrigued, she looked into it further and found that some patients had found relief by adopting a vegan diet. As she delved deeper, she discovered the ethical implications of animal agriculture and its impact on the planet. She decided to go vegan for ethical reasons and found that it helped dampen her condition. She even reduced her medication dosage by half and mostly felt okay.
What Aggravates Psoriatic Arthritis?
Kate was still experiencing occasional flares despite being on a vegan diet, which confused her. She thought that being on a perfect diet would eliminate all her health issues. However, she still enjoyed pastries, cupcakes with icing, deep-fried doughnuts, and pies and knew those weren't the healthiest options.
Kate shared a quick story about her experience with baking cupcakes. She had gone wholefood vegan and was off her medications. She made a mixture that was high in fat and loaded with sugar. After a little taste, she ate about two tablespoons and realised her mistake. As she continued mixing the batter with a hand mixer, she found her fingers were locked around the handle, and she had to peel them off slowly. She realised that refined fat or sugar was an absolute no for her.
One day, Kate experienced something peculiar and didn't know what was happening. She got some dry eye medication, but her husband noticed something was wrong with her eyes and suggested that she see a doctor. After the doctor looked at her eyes, he immediately referred her to a specialist, who diagnosed her with iritis, an inflammation of the eye's iris (the coloured ring surrounding the pupil). The specialist gave her a steroid injection into her eye and informed her that she might lose her sight. Thankfully, she was able to keep her sight after the treatment. Unfortunately, she had several more episodes of iritis but knew what to do and immediately went to the hospital to get it treated.
Kate had already given up alcohol as she knew it was not helpful. Over the years, she had searched for evidence to understand what was happening in her body and found information about the gut microbiome. She attended an event with her daughter about four years ago and indulged in free cheese and other foods. At that time, she had also started running, albeit very cautiously, to avoid damaging her joints. Initially, she struggled with tendons and could not run properly. At the event, she came across a vegan runner stall, a new concept for her.
Plant-Based Diet for Psoriatic Arthritis
She went home and began researching what a whole-food vegan diet was and what it involved. It was not easy, as she struggled to determine what to eat and what not to eat. It took her a month or so to fully understand what it entailed. She knew adjusting to a new diet would be difficult for her husband, but she had to try it out. To her relief, her husband offered to do it with her. The first few weeks were challenging, and everything tasted bland. However, she was determined to continue, and eventually, things tasted better. After three months, she decided to try coming off her medication completely, which her rheumatologist had suggested. However, she had a massive flare-up, and her joints and skin became sore. Frightened, she had to go back rapidly on her medication. When she saw her rheumatologist, he told her she would likely have to be on medication for life.
Successfully Tapering Psoriatic Arthritis Medication
At this point, after being a wholefood vegan for about three months, she decided to try and slowly drop her medication instead. She was taking about four tablets of methotrexate, each with 2.5 micrograms. She would drop one tablet every couple of months until she was down to only one. Then, she shaved off a quarter of a tablet every few weeks until she was completely off her medication. Today marks the third anniversary of her being off all her medications. She expected to feel some side effects, but surprisingly, she felt nothing, and her joints were fine. This is how she successfully got off her medications.
Plant-Based Diet: A Broader Approach to Health
In Dr Kassam's experience, coming from a conventional medical background, she had been well-versed in using medications such as methotrexate for treating illnesses like cancer. However, after witnessing the success of a whole-food vegan lifestyle in improving her own health, she became more open to other possibilities beyond medication. She found it inspiring to see how lifestyle interventions can significantly impact chronic illnesses such as cardiovascular disease, type two diabetes, high blood pressure, and high cholesterol.
However, she also feels frustrated and saddened by the narrow-mindedness of some of her colleagues in the medical field, who may not be open to alternative approaches. Particularly within her speciality area, where plant-based diets may positively affect health but are unlikely to cure existing cancer, so their effects are disregarded. In her opinion, the reductionist view of nutrition and medicine has resulted in a lack of focus on the entire person and a limited approach to treating chronic illness. While molecular biology has its place, she believes that looking at the person as a whole can yield better outcomes in the long term. Therefore, she hopes that the medical community will become more open to using lifestyle as medicine, leading to greater success in treating chronic illness.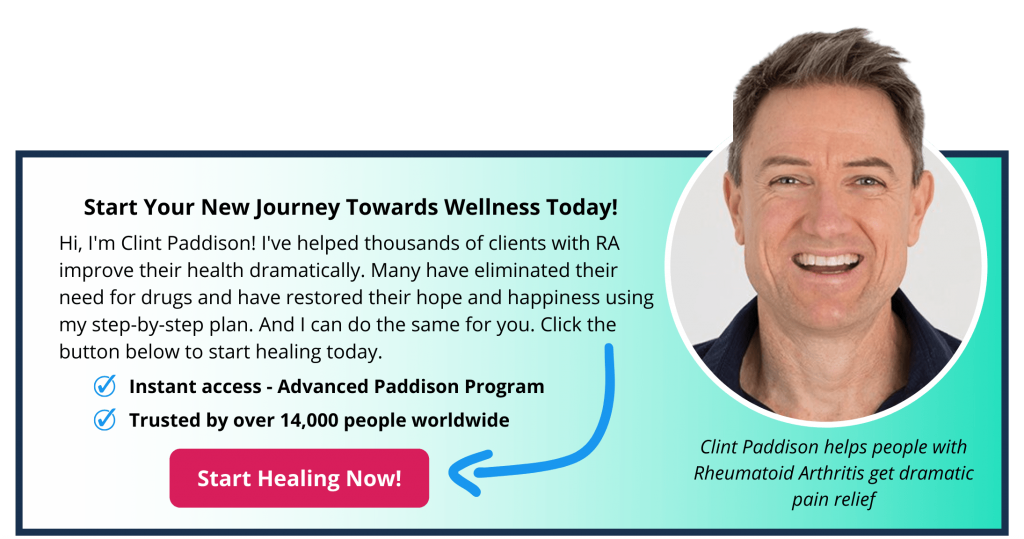 About Plant-Based Professionals UK
Plant-based Professionals UK collects success stories from its members and supporters, which are available on its website. These stories include people reversing their high blood pressure and high cholesterol and more complex cases like an orthopaedic surgeon reversing his type II diabetes. Even Dr Kassam's husband lost two stones, reduced his blood pressure and improved his overall health.
Plant-based Professionals UK also features Rheumatoid Solution graduates like Iida, who authored "Kitchen Fairytale," at its conferences and stories of individuals who have used food to control and heal various illnesses, including multiple sclerosis and early-stage prostate cancer. The group hopes to publish some of these cases as they believe these areas are not commonly spoken about. By giving patients and individuals a platform to share their experiences, Plant-based Professionals UK aims to help them feel supported and not ostracised by the healthcare professional community. Some sensational members are in the Plant-based Health Professionals UK professional network. For example, Gastroenterologist Dr Alan Desmond was recently featured on this podcast and made quite an impact.
About Dr Kassam
Dr Kassam herself is a driving force behind the plant-based movement in the UK, having started Plant-based Health Professionals UK and being a member of the International Advisory Council for Doctors for Nutrition. Her passion for this cause is undeniable, and it is clear that it stems from a genuine desire to help people and frustration with the lack of attention given to plant-based nutrition as a solution to many health issues.
People are contacting Dr Kassam, sharing their success stories and seeking help for their health issues. As a doctor, she feels obligated to inform people about the strength of the scientific data supporting a plant-based diet. With a gap in this information, she founded Plant-Based Health Professionals UK to bridge this knowledge deficit. The global community is open and sharing with other organisations worldwide, like the Australian group 'Vegan Australia' co-founded by Lucy Stegley, reaching out to connect and collaborate. As recognition of their work grows, the movement for plant-based health is expanding globally.
The organisation started with a focus on education, aiming to create a community for professionals and individuals interested in plant-based health. They organised conferences and brought together experts in the field, such as Dr Alan Desmond and Dr Gemma Newman. Their goal was to provide a platform for individuals who had discovered plant-based health benefits but were working in isolation. The conferences were successful in connecting people and helping them to educate themselves and their colleagues.
Their next step was to launch a lifestyle medicine healthcare service called Plant Based Health Online. The service offers virtual appointments with a lifestyle medicine physician, dietician, nutritionist, or health coach to support individuals who want to use diet and lifestyle changes to improve their health. While the service is currently paid, they have set up the organisation as a non-profit, and any profit will be reinvested in supporting and bringing down the cost of appointments.
Dr Kassam and her co-founders hope to show the efficacy of lifestyle medicine and eventually gain recognition from the UK National Health Service. They aim to provide UK-based data to support the effectiveness of plant-based health. Despite this, they are excited that patients are already booking appointments with their plant-based health professionals.
Dr Kassam emphasised to us the importance of a comprehensive approach that includes early intervention, an appropriate medication that supports gut health, a healthy diet, exercise, adequate sleep, stress reduction, and potentially beneficial supplements such as probiotics.
Contacting Plant-based Health Professionals UK
To learn more about Plant-based Health Professionals UK, listeners can visit their website at www.plantbasedhealthprofessionals.com. The website offers a variety of educational resources and free downloads. Additionally, the community is active on social media platforms, providing regular updates and information on plant-based health.
Plant Based Health Online is a clinical service that provides online consultations with healthcare professionals specialising in plant-based nutrition and lifestyle medicine; this is available at https://plantbasedhealthonline.com/. You can book an appointment here for a free consultation with a medical professional.
The Plant-based Health Professionals UK community is growing rapidly. It includes prominent figures such as Dr Gemma Newman, a Plant-based Health Professionals UK ambassador, and Dr Heleen (Roex) Haitjema, Co-Founder & Chair of the Board of 'Doctors for Nutrition' in Australia. Dr Newman and Dr Helen are respected experts in plant-based nutrition and lifestyle medicine, and they are passionate about promoting the benefits of this approach to health and wellness. Dr Newman has done a live support Q&A about COVID for our Rheumatoid Support Members and has recently published her book titled "The Plant Power Doctor: A Simple Prescription for a Healthier You". In this informative guide, Dr Newman shares her extensive knowledge and experience with the health benefits of a plant-based diet.
How Can I Reverse Psoriatic Arthritis? Offering Support to Others
Before closing, Kate offers words of encouragement and support to those in a similar situation to hers. She acknowledges the difficulties of living with a chronic illness and expresses empathy for what others may be going through. However, she would also emphasise that having a genetic predisposition does not necessarily mean the disease is inevitable. She draws from her personal experience with her mother, who also had the disease but did not have access to the information that Kate now has. Kate encourages others to try a whole-foods, plant-based diet, assuring them that it is not harmful and can potentially improve their symptoms. While she cannot guarantee a complete elimination of medication or pain, Kate firmly believes that adopting a plant-based lifestyle can lead to better health and a more joyful way of living.
Kate advises others to eat various plants in their whole form and try growing their own food. Taking control of one's health and diet can help regain power and control. While progress may be slow, she encourages others to have courage, keep on the path, and seek support from family, social media, and health professionals. She emphasises that no one is alone and that there are people there to help.
Concluding Remarks
Through the stories of Kate and others, we have seen that there are practical steps that we can take to regain control and improve our overall well-being.
At Rheumatoid Solutions, we are committed to providing the latest and most comprehensive information on natural remedies, dietary changes, and lifestyle modifications that can help manage the symptoms of rheumatoid arthritis.
We encourage you to take action today and join us on this journey toward a healthier, happier life. Explore our website, sign up for our newsletter, and connect with us on social media to stay up-to-date on the latest developments in rheumatoid arthritis management.
Together, we can overcome the challenges of rheumatoid arthritis and live the vibrant, fulfilling lives we deserve. So let's take control of our health and well-being today.